Artificial intelligence to boost B2B sales
The Artificial Intelligence is a significant growth opportunity for B2B commerce. Targeting potential prospects, competitive intelligence, marketing strategy, customer experience: AI promises to revolutionize aspects of B2B sales. For a company, appropriating AI techniques and applications now is eminently strategic. Explanations.
AI: between fantasies and everyday reality
Artificial intelligence is omnipresent in our daily life, without even realizing it. Industrial robots, home automation solutions, cars, smartphones, AI is found in many objects and services. The advance of artificial intelligence is as frightening as it is fascinating. According to an IFOP survey carried out in January 2018, 64% of those under 40 fear being replaced by machines and fear an explosion in unemployment because of AI. However, a report from Dell and the Institute for the Future (California think tank) says that AI will help create many jobs in the years to come. Moreover, 85% of the professions of 2030 would not yet exist! And far from the invading robots staged in science fiction,
B2B: AI for "surgical" targeting of prospects
For companies specializing in B2B commerce, the sale begins with precise targeting of the – future – customer. Reaching the right prospect at the right time to meet a specific need is the key to success. In fact, the longer the sales cycle and the more expensive the product or service, the more the marketing strategy to be deployed must be considered and anticipated. However, AI allows almost surgical targeting of prospects, considerably increasing the chances of converting a "lead" into an act of purchase.
Today, companies are confronted with a profusion of available data (customer databases, operating and production data, social network data, etc.). AI makes it possible to sort, analyze, classify all the data collected and to practice extremely precise targeting.
High-performance predictive tools at the service of B2B
AI-based predictive analysis techniques have been developed for the B2B world. These tools combine data, in order to establish common points between the different customers and establish a typical profile of ideal customer. This model is then automated to find and identify priority targets. By knowing better its customers and prospects, the company can better predict its purchasing behavior, habits, preferences… and needs. AI tools, for example, take into account not only the size of the company, the turnover, but also the entire behavioral dimension to deduce development prospects.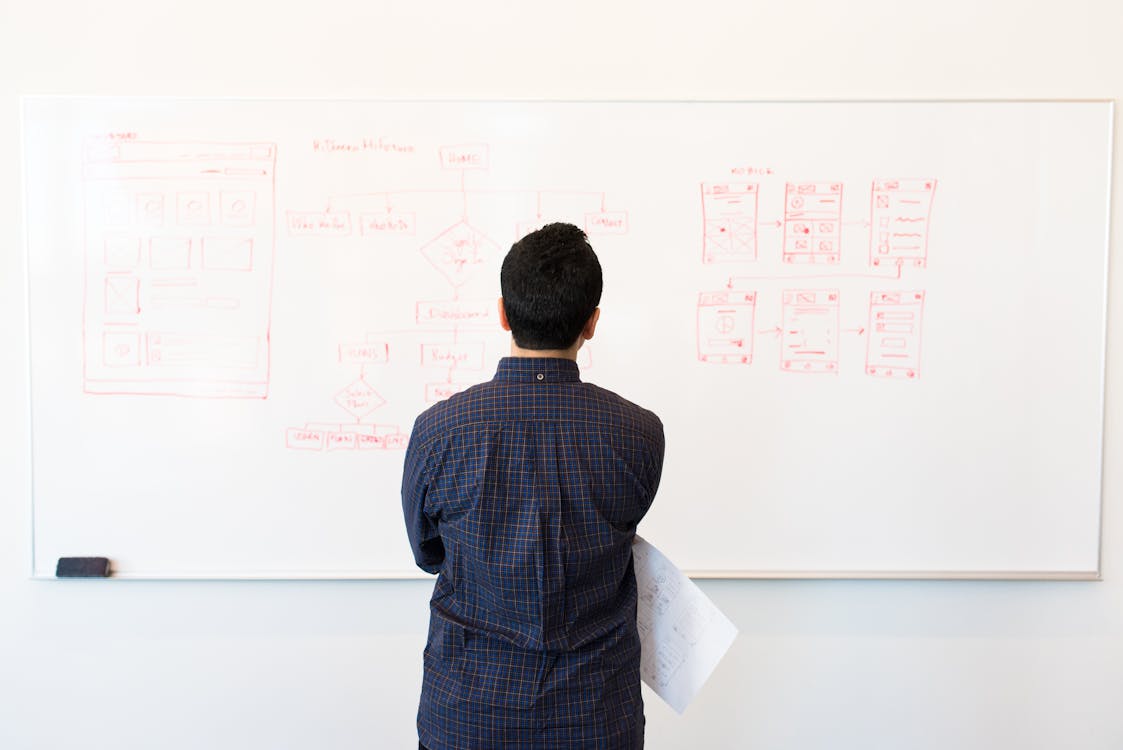 All this analyzed data makes it possible to establish profiles of high potential prospects and to activate marketing and sales actions accordingly. The best prospects are identified as such and this in-depth knowledge of its target customer is a major asset. This is a real advantage that makes it easier to set up an effective sales strategy. The company's sales force can thus concentrate its efforts on these high-potential prospects and deploy all its energy (reminders, calls, meetings, etc.) to bring them to the act of purchasing. The conversion rate of qualified leads increases, and the tracking of identified leads is optimized.
Customer experience: personalize to better seduce thanks to AI
Thanks to AI, the company can send messages and content, designed specifically to meet the needs and questions of customers and prospects. This personalization goes hand in hand with close support for prospects in their purchasing journey. The expectation of a real dedicated service is strong among consumers and once again the use of AI makes it possible to meet them. The emergence of chatbots, these personal digital assistants, contributes to improving the customer experience by offering support 24 hours a day, 7 days a week. The more AI technology is improved, the more the conversation with these chatbots will be fluid and intuitive.
AI or the return of humans?
But let's remember above all that the generalization of AI should allow "real humans" to refocus on activities with high relational added value. Lightened from the most time-consuming and less rewarding tasks, the sales teams will be able to rely on these resources to increase the relevance of their exchanges in a relationship of advice and support requiring listening and empathy. The best of both worlds !
EXPLORE offers business-oriented data intelligence solutions that will allow you to improve performance.